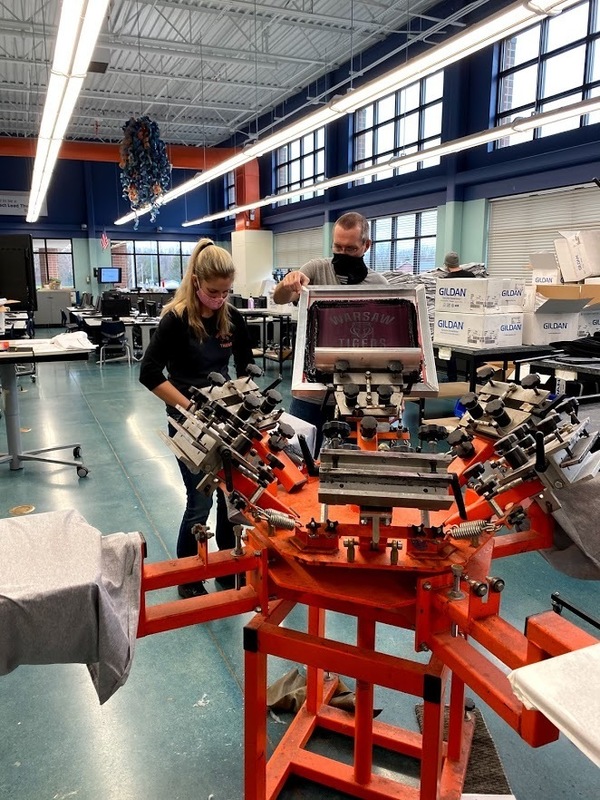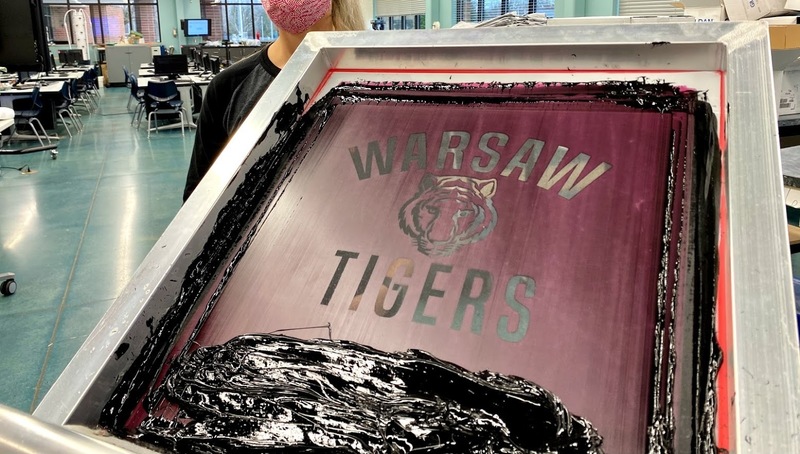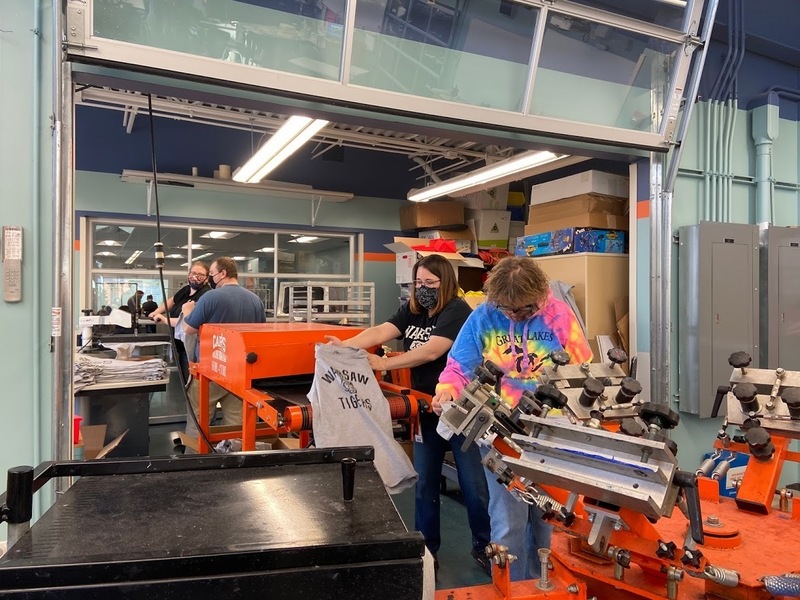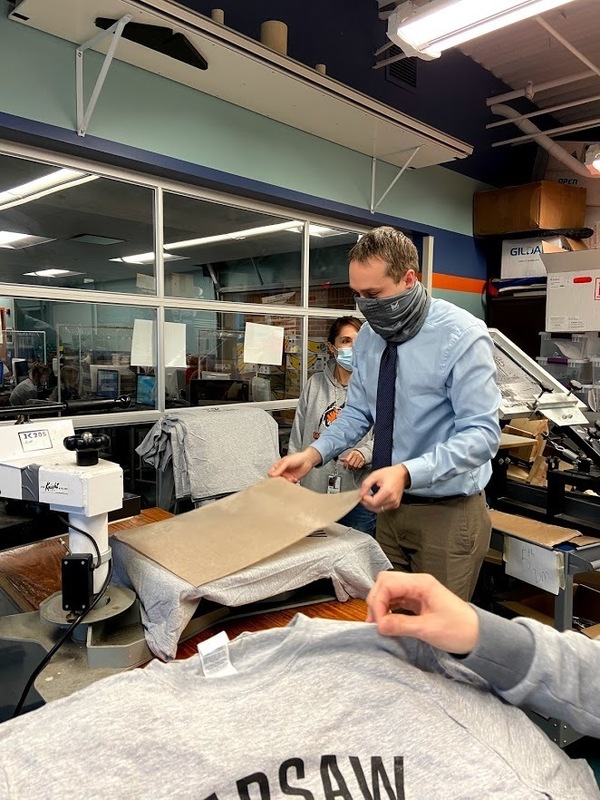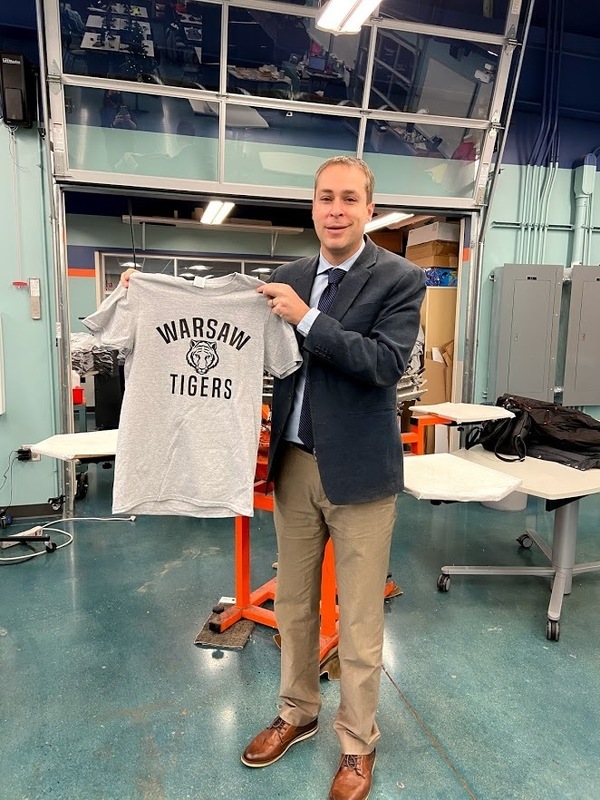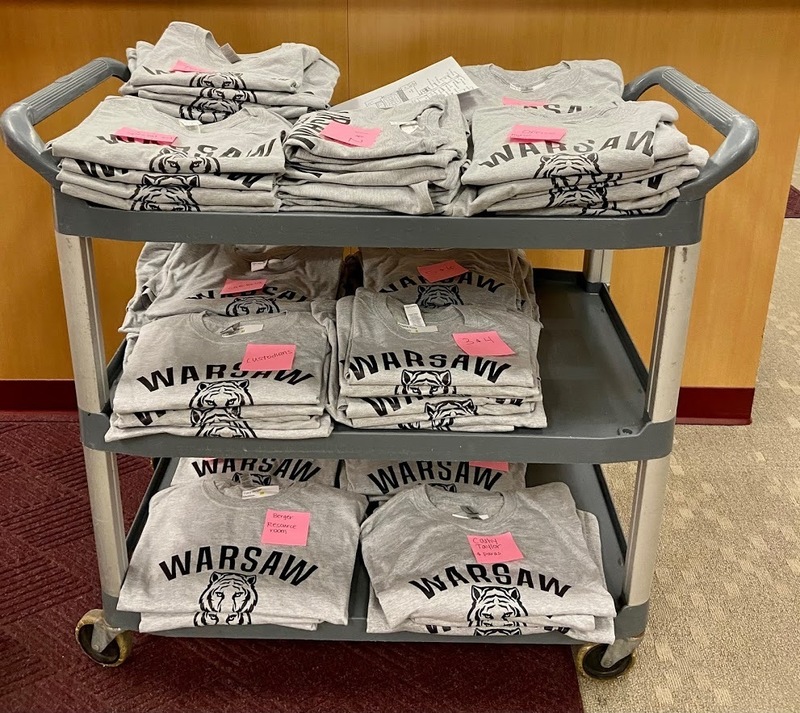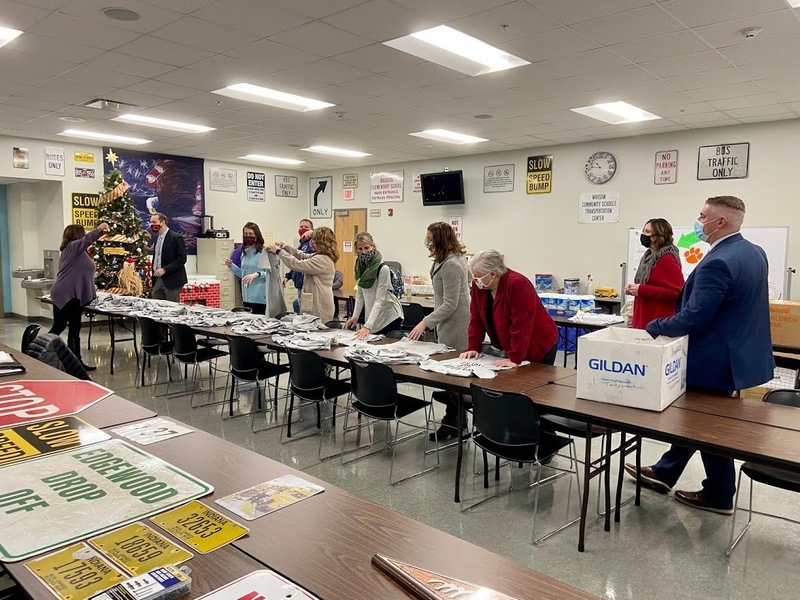 It is no secret that Warsaw Community Schools appreciates its staff! The community makes no secret of their support either. In the latest demonstration of that support, a community donor stepped forward with a generous gift to provide a "by WCS for WCS" shirt. Thanks to the collaborative efforts of teachers and students at Edgewood Middle School with Central office administration and support staff, this shirt project reinforces WCS values: unity, teamwork, and connection. In the weeks leading up to Christmas, the shirts were produced using the design work of Tammy Adamiec and the screen print work of Abbi Richcreek, Tammy Adamiec, Jason Fleming, Matt Wise, and Alexi Demopoulos. This enterprise truly was a team effort with Edgewood students and Central Office staff pitching in to assist the master printmakers at EMS.
All WCS staff (teachers, assistants, bus drivers, food service, custodial, maintenance, and administration) received a Warsaw Tiger shirt on Monday, December 14. Dr. Hoffert and WCS cabinet members toured the district to personally hand out shirts and thank WCS staff; this gift is another token of appreciation for all they have done for this corporation and for this community. A celebratory day of team unity with all staff having an opportunity to wear their custom made shirt is scheduled for the last day of this semester, Friday, December 18.
Warsaw Community Schools would like to take this opportunity to thank everyone for a remarkable first semester and wish all a happy holiday season.
#wcsmission #ForwardTogether