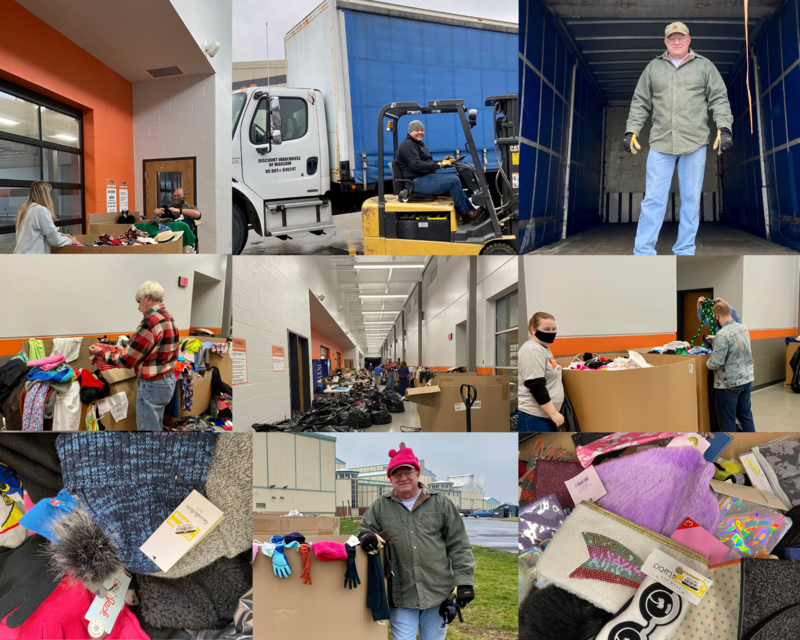 Warsaw Community Schools would like to recognize and thank Lloyd Bailey for his generous donation to WCS.
This donation value is $40,000 if sold at Discount Warehouse of Warsaw (with three locations: East Market Street in Warsaw, Pierceton, and Goshen). The donation would have been valued at $150,000 - $200,000 at full retail in the original stores they came from. Thank you Mr. Bailey for this important donation to the WCS school community.
We are very grateful to Lloyd Bailey for his generous donation and to Jim LeMasters, Sam Cook, Central Office staff, WCS staff, and custodians who sorted through the enormous boxes and were able to pull out new socks, hats, scarves, and gloves to give to each elementary school.
Additionally, the WCHS PE department was able to take new swimwear for students in need. The school nurse's offices will receive new underwear. The donation of jewelry, purses, and miscellaneous items will be given to the Trinkets for Teens program.
Again, this end of the year contribution will make a huge difference!
Thank you, Lloyd Bailey - Discount Warehouse of Warsaw.
#wcsmission #ForwardTogether