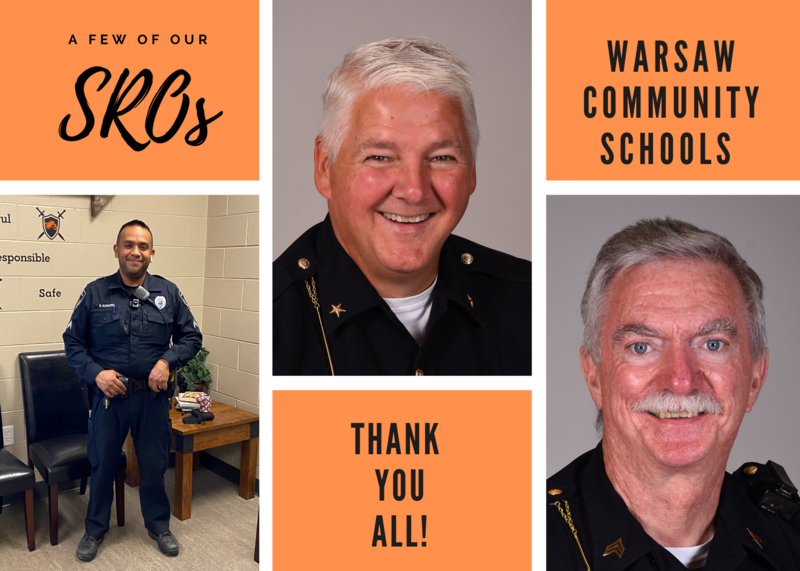 Tuesday, March 2nd is a WCS THANK YOU to our AMAZING School Resource Officers (SROs) & Athletic Departments.
Our incredible SROs support our mission, bring their expertise to maintain a safe & secure learning environment, and build relationships with WCS students & staff. Our School Resource Officers are family & we're grateful for each one.
Our awesome Athletic Departments includes directors, administrators, support personnel, coaches, parent volunteers, student volunteers, ticket takers, concession workers, fundraisers, and sooo many more. The outstanding Athletic programs WCS offers and the incredible student-athlete achievements would not be possible without a dedicated team of visionaries who give their time and talents (lots of weekends and evenings) to offer opportunities.
We could not operate without ALL of these fabulous people. Please join us as we thank our SROs & all who support WCS Athletic programs for their contribution.
#wcsmission #ForwardTogether
Tag us when you give a shout-out to THANK your SRO, an Athletic Program staff / coach / supporter, or a student / parent volunteer.
Join the Team: We're Hiring